Shopping Basket
Your Basket is Empty
There was an error with PayPal
Click here to try again
Thank you for your business!
You should receive an order confirmation from Paypal shortly.
Exit Shopping Basket
Dr. Anna Belu is the new editor for Biointerphases, an interdisciplinary journal which focuses on quantitative studies of soft matter interfaces. Besides her editorial responsibilities, Anna Belu is a Senior Principal Scientist and Technical Fellow at Medtronic Inc, in Corporate Technology & Innovation. She leads the Microscopy and Surface Analysis team, and her own research spans a wide range of interface science, including biomaterials, biointerfaces, surface modification, surface analysis, failure analysis, microscopy, imaging, molecular characterization of materials and medical devices. Her wide range of research interests and experiences made her particularly well suited for her new editorial role.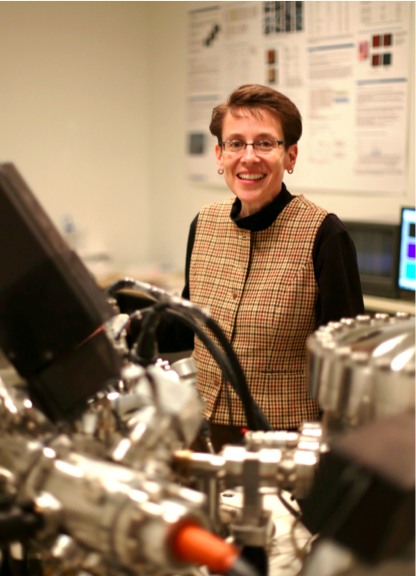 (Dr. Belu in the lab doing surface analysis using TOF-SIMS)
In addition to being a successful scientist, she is the mother of two daughters and a running enthusiast. As successful women scientists and engineers tend to do, Dr. Belu has learned how best to balance her roles related to career, hobbies, and family.
WIN had the pleasure of interviewing Dr. Belu to learn more about her career, her inspirations, and managing a work-life balance:
WIN: 1) Tell us more about why you chose to be a scientist, and what you love the most about being a scientist (especially in your area).
Dr. Belu: My father owned a construction company, my mom took care of the home and family, and neither of my brothers have college degrees. I was the strange bird who liked to read and was good at math and science. I decided on chemistry after my freshmen year in college. My summer research project involved synthesizing and characterizing porphyrins, and I loved being in lab!
My parents encouraged us to work hard and promoted a world with no boundaries. I continued to graduate school and found I was best suited to analytical chemistry where I loved the discovery of unique chemistries of surfaces of materials as opposed to bulk phases. I appreciated the academic environment and continued as a post-doc in bioengineering where I gained experience with bio-interactions on surfaces.
Much of my work today involves materials issues, especially those that occur at surfaces and interfaces, across all of the businesses at Medtronic. I enjoy problem solving, particularly bringing the necessary information together to come to a conclusion. Working in the medical device industry is satisfying as the impact of my work helps improve the quality of people's lives. I lead a team, interact with others, and enjoy the opportunity to work with so many motivated and smart people. I am active in several technical organizations as well as being Editor of Biointerphases. These opportunities allow me to stay abreast of new developments in technology and collaborate with leaders across the globe. In my career, I like the independence of deciding what I am going to do every day, and I appreciate having a flexible of work schedule.
WIN: 2) What were some of the challenges you had to face in your career? How do you balance your family and work?
Dr. Belu: One of the challenges throughout my career has been knowing what I want to do one or more years from now. Part of this challenge is being familiar with the possibilities, and another of part is that I like to do so many different things that it has been difficult to commit to one career path. I think I have been most successful by taking advantage of opportunities that come my way and doing my best with them. If an opportunity comes up and nothing tells me not to do it, I take advantage of it. I always learn whether I like that area or not, and typically a new opportunity opens up because of it. Many times the opportunities are extra work, but they have given me a broad background of experiences and skills that allow me to be successful today. I have been able to string opportunities together to build a career, and meanwhile I pursued my other interests as hobbies.
Balancing family and work is always a challenge, especially since both are top priority! Really though, it is that simple--anything else is a much lower priority so I only have to focus on the two areas. The biggest blessing I have is my husband who is a stay-at-home dad to our two young daughters and dog. Our choice gives my career a lot of flexibility and allows me to work long hours and travel when I need to. It also allows me to give 100% of my attention to my girls when I am not working--I don't have to worry about shopping, or paying the bills, or even cooking or cleaning! OK, so no one in our family cleans the house very much, but nothing is perfect!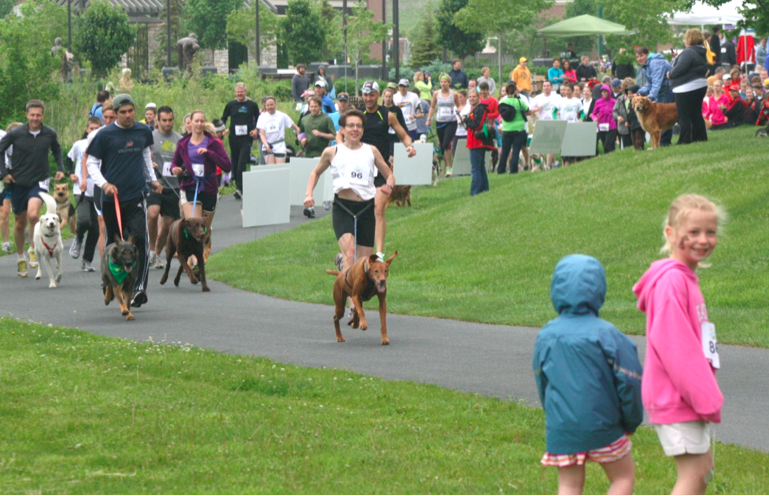 (A 6-legged 5K race that Dr. Belu won last year! Her two daughters are at lower right.)
WIN: 3) What are your hobbies? What do you like to do in your leisure time?
Dr. Belu: I like being outdoors and being active. I am a trail runner at heart and I used to run marathon-plus distances. I don't have the time or passion to train for the long miles these days, and am content getting out for 5-6 miles/day. I often bike ~12 miles to work. It is an effective way to clear my mind, get my fill of the outdoors, and avoid the congested highways. Fortunately, my family loves the outdoors also, so we spend much of our free time hiking and camping. We also enjoy volunteering and helping out in our local community.
WIN: 4) What are the advice you can provide for young scientists, graduate students, and college/high school students who want to pursue career in science?
Dr. Belu:
Look for opportunities and programs to explore science careers. There are many out there!
Find a mentor or people familiar with science careers. Ask them to help you learn about different job possibilities.
Know what you are good at and what you enjoy doing, or at least try to figure it out. Some of your talents can be useful in your job and career, and the others can be fulfilled as hobbies.
(Photo credit: Photos provided by and used with permission from Dr. Belu. Lab: Credit to Lisa LaGoo; Race: Credit to Bruce Lemmons).
For our first blog, Professor Lynn Loo from the Department of Chemical and Biological Engineering at Princeton University, and the co-founder of WIN, describes a fascinating look into a country that few have visited: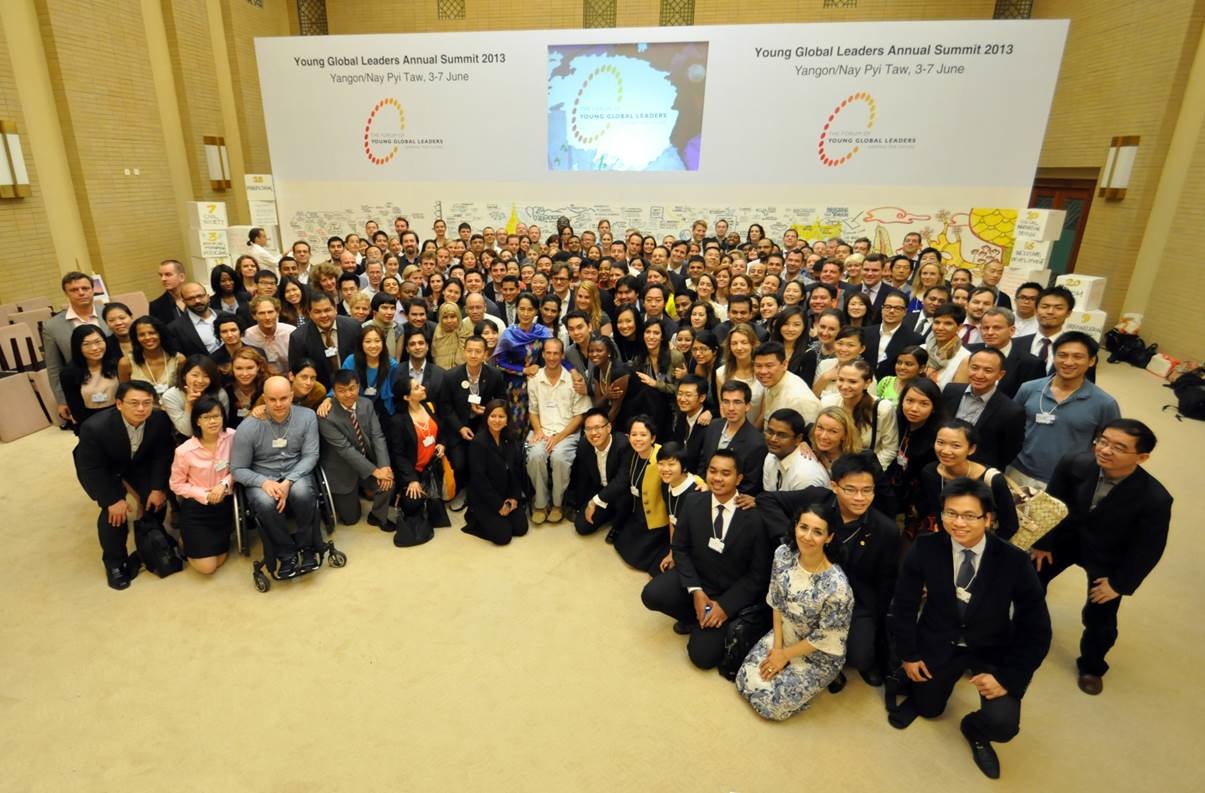 "Myanmar is a nation reborn. During the first week of June, the two year-old civilian government welcomed the international community to the World Economic Forum on East Asia in Nay Pyi Taw. As a participant of the East Asia Forum and the Young Global Leaders (YGL) annual summit in Yangon, I made my inaugural journey to Myanmar and was witness to some of these changes spreading through Myanmar. These are my impressions from my short but memorable visit.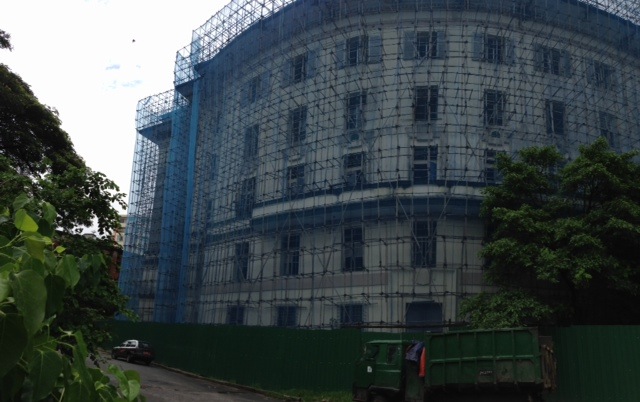 At the YGL annual summit in Yangon, which started on June 1st, 2013, we learned from each other and developed initiatives with hopes to better the world. The biggest impression for me was our immersion in various local communities through separate impact journeys. My impact journey began at the Yangon Heritage Trust (YHT) office. Housed in a British Colonial era building past its heyday, the Trust aims to work closely with urban planners to preserve and protect historical areas and buildings in Yangon. The founder of the Trust, Thant Myint-U, spoke solemnly about the deterioration of Yangon since the military coup in 1962 and proceeded to speak eloquently about the need to preserve what is left of Yangon's urban heritage. Stoked by this historical perspective, our group enthusiastically voted to proceed with the planned walking tour despite heavy rains. During our walking tour, I asked our local student guide, Saw, how he feels about Myanmar's transition. After decades of isolation, he is excited about the potential rewards of capitalism that he and his fellow citizens might one day reap. With the average adult receiving less than four years of education, however, Saw is aware of the steep learning curve that lies ahead. He acknowledged that, even under the best of scenarios, it is his children – but not him – who will benefit from this transformation. I felt a twinge of heartache as I thought back to Thant Myint-U, who seemed eminently ready to benefit from Myanmar's rise in contrast to Saw, who was only hopeful when thinking of his unborn children.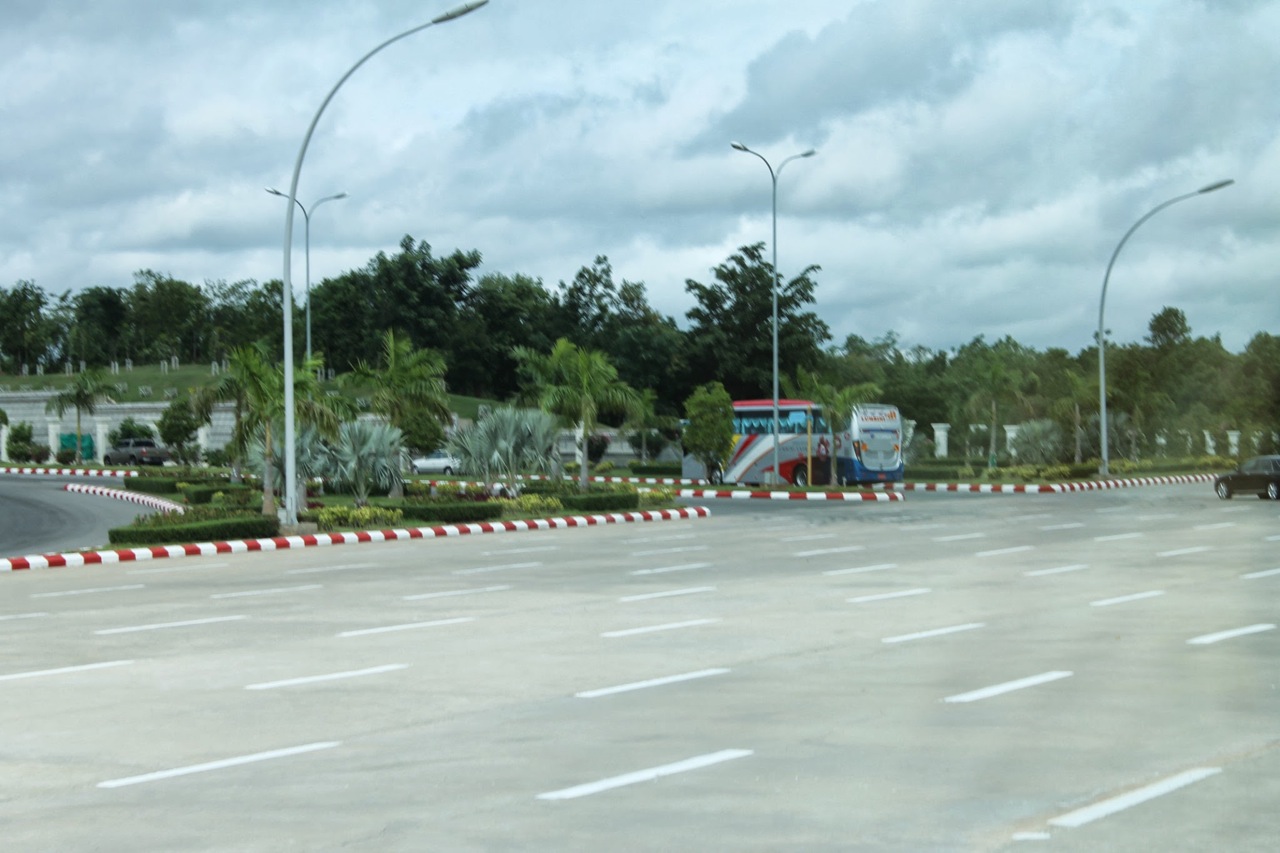 From Myanmar's colonial past in Yangon, we arrived at Nay Pyi Taw. The new inland capital contrasted starkly to Yangon, with glamor and scale rivaling any city in the rest of the world. The presidential palace – where we met President U Thein Sein -- is nearly three times the size of the White House. Empty but sprawling nine-lane highways carried us to and from the Myanmar International Convention Center. Despite these visible symbols of progress, the sporadic blackouts at the convention center and at our respective hotels reminded us of the many basic challenges that still afflict Myanmar. With 75% of households living without electricity and more than 95% of its citizens calorie-deficient, Nay Pyi Taw, with its trappings of modernity, is, at best, an enigma and, at worst, an oxymoron.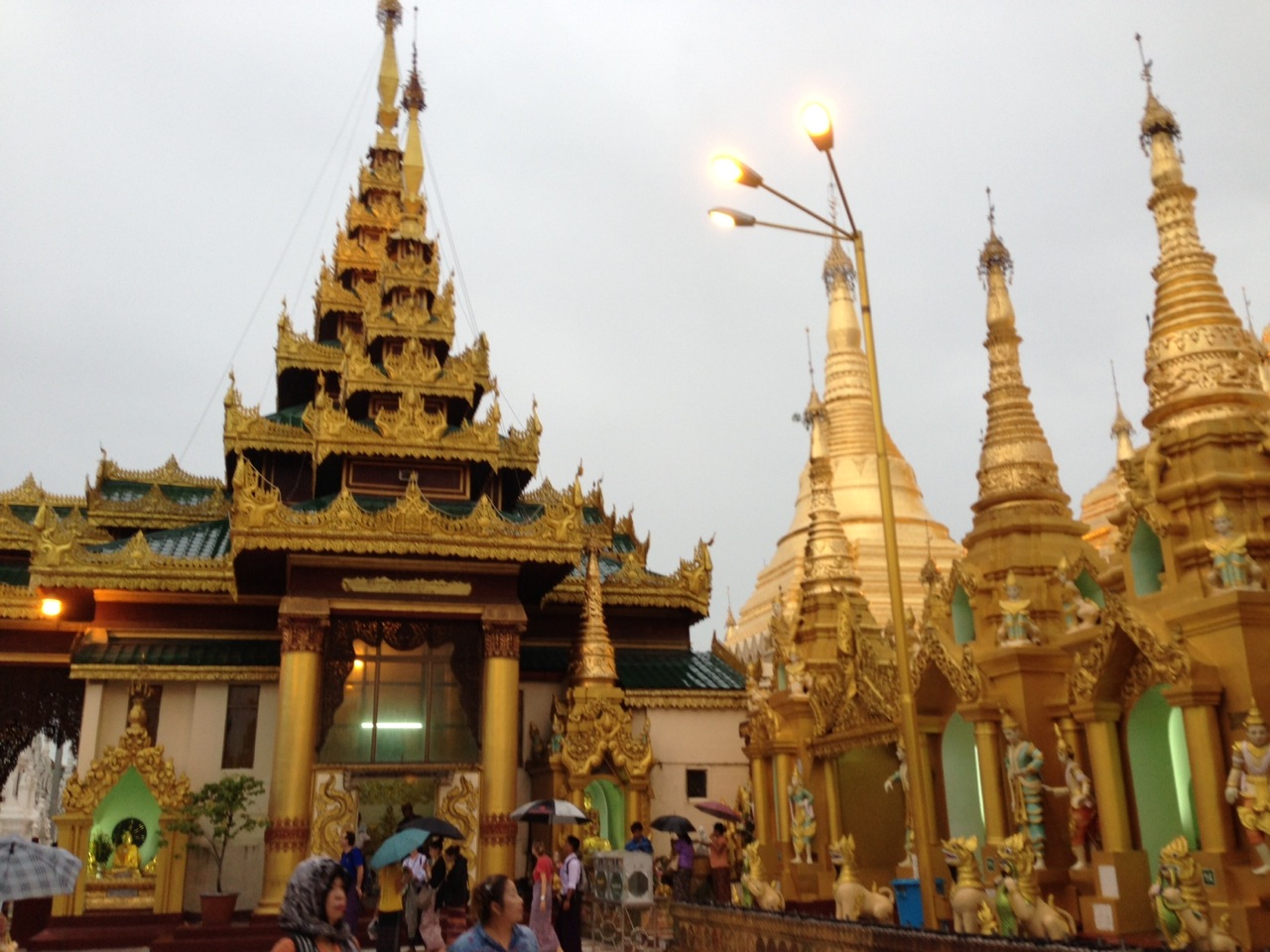 The President shared his top three priorities: addressing the concerns of his policies' skeptics, stabilizing the ethnic unrest in the outer regions of Myanmar, and protecting his citizens from the effects of global warming. As a professor of engineering focused on energy and the environment, I was ecstatic to hear that climate change was one of the President's priorities as he builds up Myanmar. Having seen parts of Yangon, however, I wondered why revamping the education system or building up Myanmar's human capacity is not higher on his agenda. Daw Aung San Suu Kyi, on the other hand, was cautiously hopeful at a private session with us at the East Asia Forum. She praised the majority party in parliament for their willingness to work with her and her party for the good of the country. She maintained that ethnic struggles and tensions between the civilian and the military can be managed by excising fear through better understanding and empathy with each other. It is with this optimism that she announced her intention to run for the presidency of Myanmar in 2015.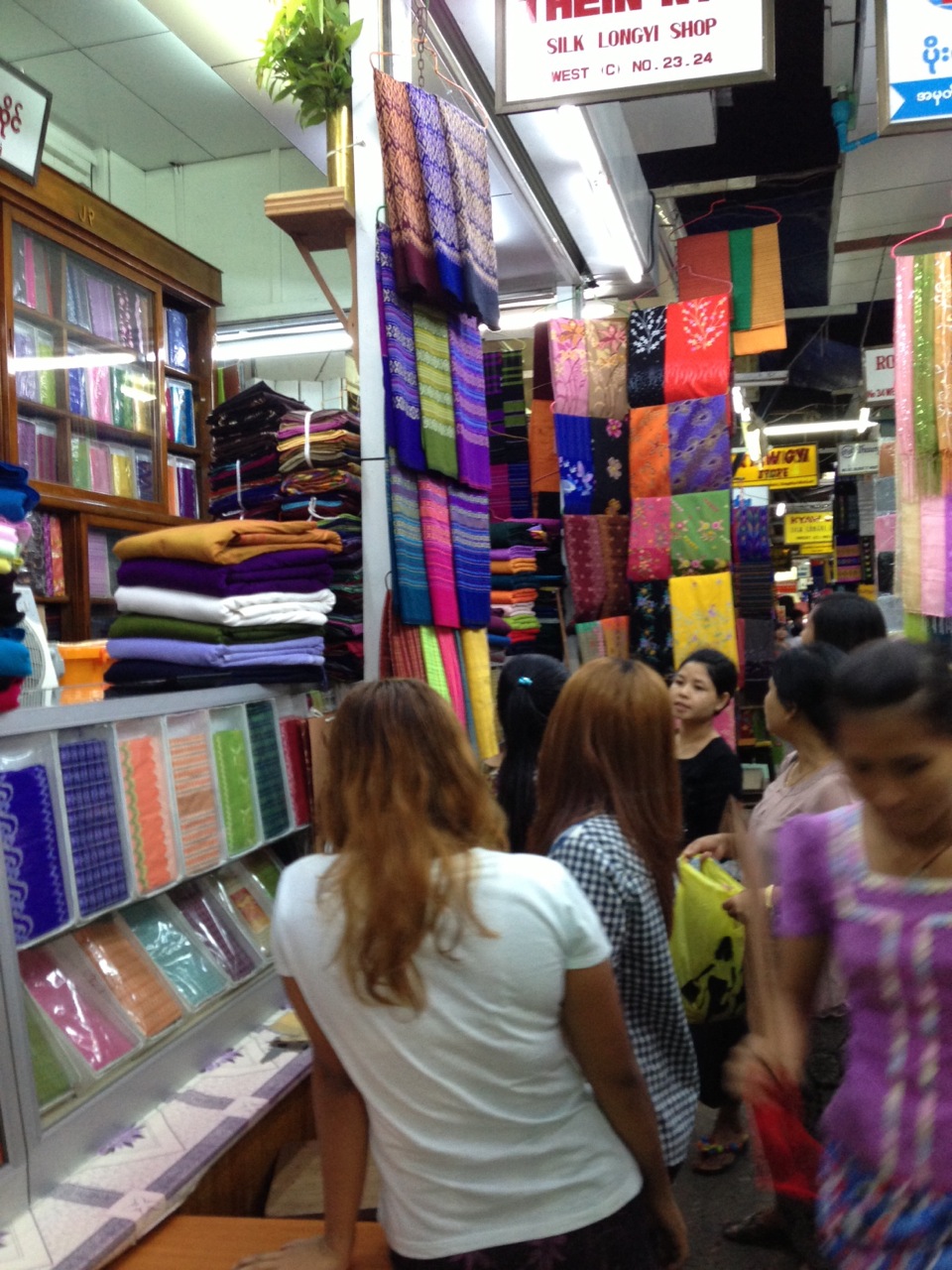 My visit to Myanmar was an eye-opening and electrifying experience. I am humbled by how resilient the citizens are. For more than five decades, the people of Myanmar have gotten by with so little and have withstood oppression from the military government. While the elimination of international sanctions and the growth of free markets will bring Myanmar into the 21st century economically, I believe that the uncertainty in the rise of democracy and the fast evolving regional political climate have doubtless dampened this progress and thrown the maturation of civil society in Myanmar into doubt."
- Professor Lynn Loo (Department of Chemical and Biological Engineering at Princeton University)
/